My boyfriend Spencer and I have been living together in my bedroom for about six months but now we are moving into the master bedroom. It is smaller than my current room but you cant beat having a private bathroom. Perk, I will have a bigger closet and Spencer will have his own. The king of piles will finally have a REAL closet, and I can finally have that garage sale he has been asking for. My goals for our new room are to keep it minimal, de-clutter and have a place for everything. I am going to accomplish this by using no lamps, hanging lights from the ceiling and walls and using small bed side shelves rather than nightstands. Let the fun begin!
First up, the cleaning... with recent read The Life Changing Magic of Tidying Up by Marie Kondo I have started minimizing my belongings by keeping only the items that "bring me joy." I had a blast at garage sale #1 making $240 and am stoked to have my next sale in a week as I actually start to transfer my items over I think more sale items will come out of hiding.
Second step, the painting. I chose Blackout Behr paint for two of the three walls. The other wall is white and the fourth is a wall to wall closet with wood doors.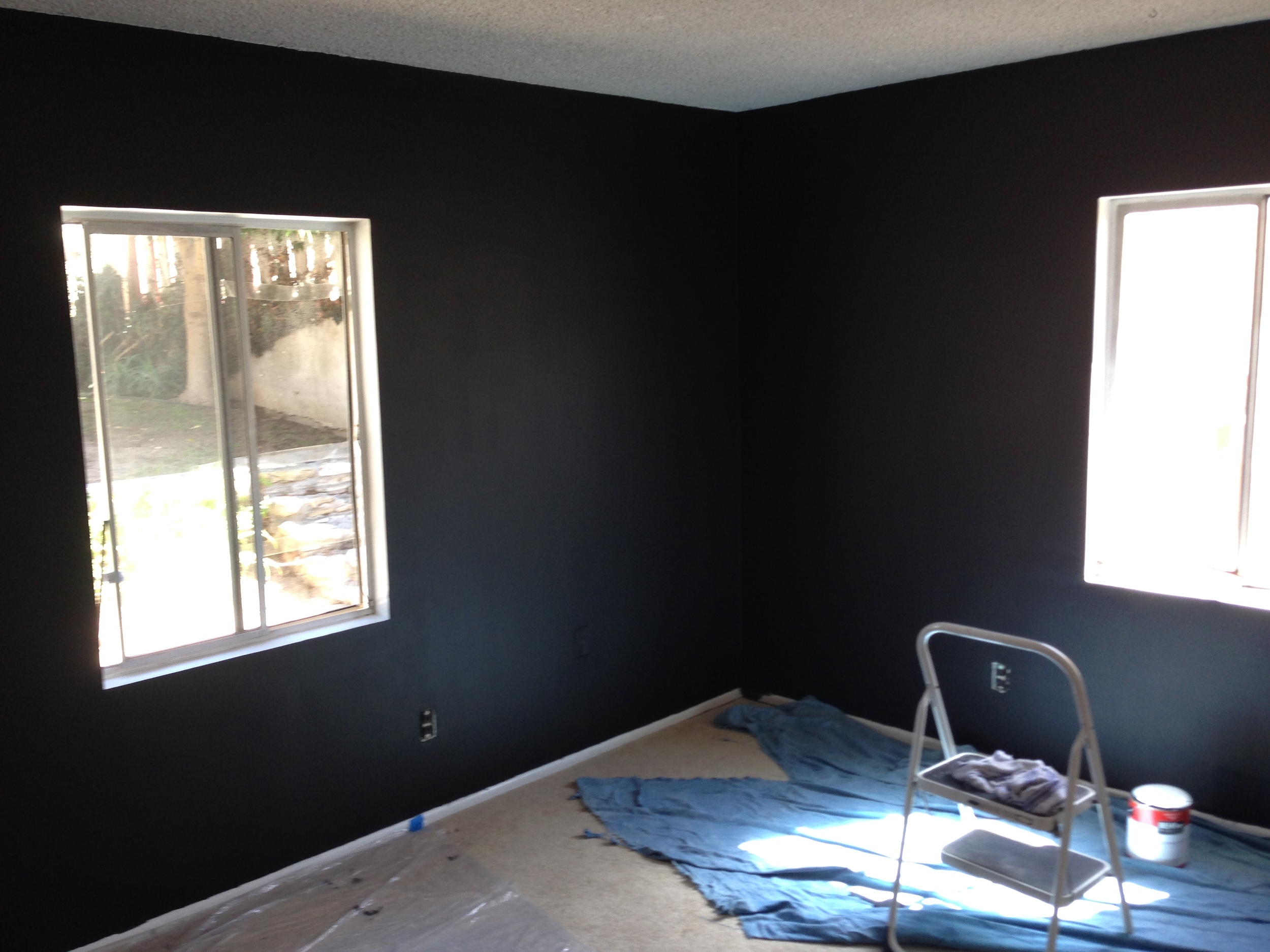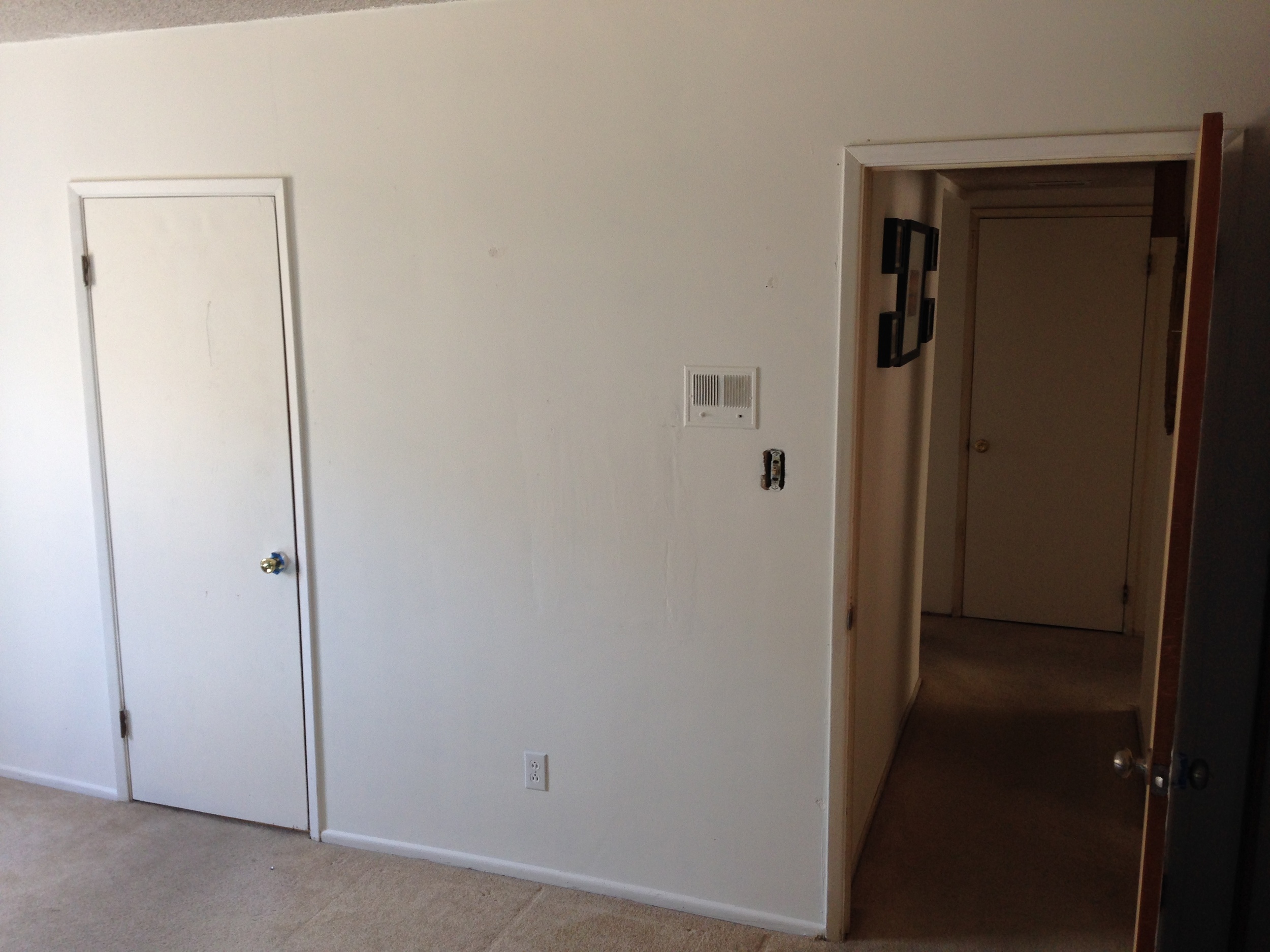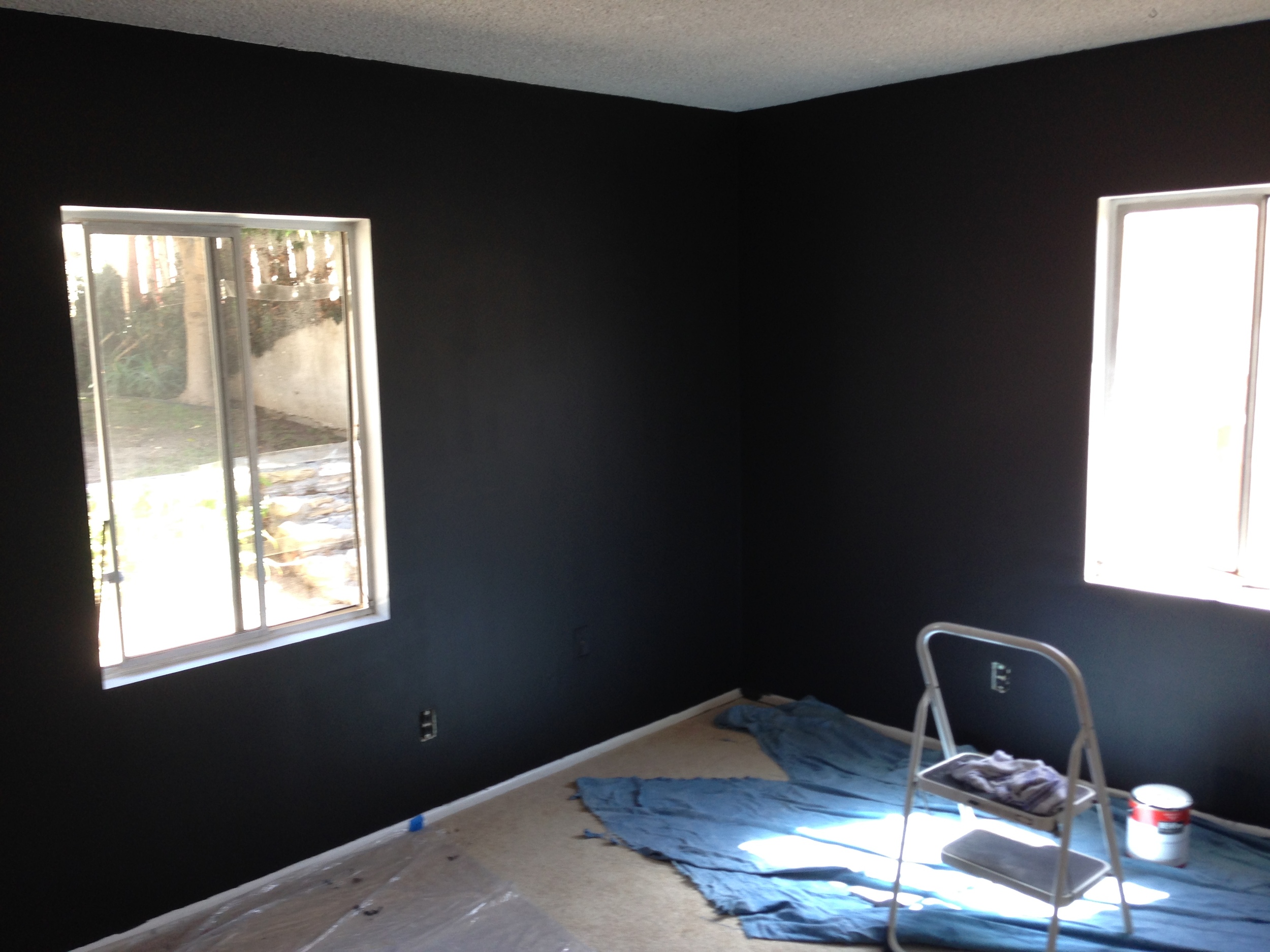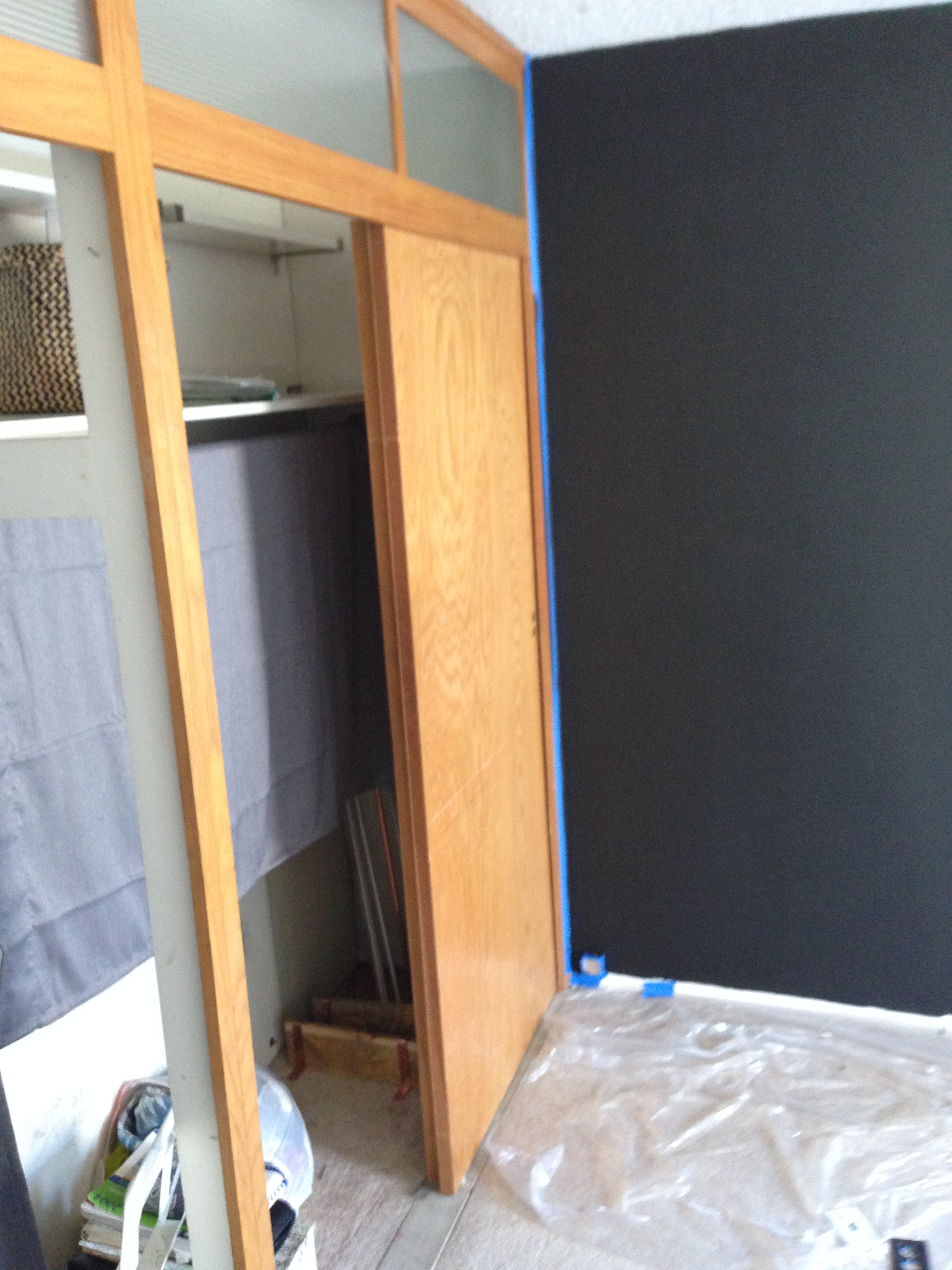 The two bed side shelves tie in with the closet door wood look and the copper vibe from the Curtain rods (I'll elaborate later). These are smaller so they will help minimize that amount of things we stack up bedside. The bedside lighting is from IKEA, I love these new edison style globe bulbsand black cords that will hide in our walls. The curtain sheer is a beautiful beige lace that I picked up in the Philippines, and blackout curtains from IKEA. My man likes his sleep and he loves the room as dark as can be, bye bye sleep mask...HELLO dark room Zzzzz's.
I wanted to snag some of these amazing Ikea Items from the Sinnerling line, like this light fixture, table, bench, couch, coffee table, and stool. The room wasn't quite big enough for larger pieces but trust me I have my eye on that line! and I did figure out how to wire the Sinnerling light fixture. I ended up with a great copper side table from Target for my reading nook and used some rope and copper piping brackets for curtain tie backs.
This LED motion censored light proved to be a great solution for the dark shower. Bathroom Paint Job to be continued...